Horizontal augers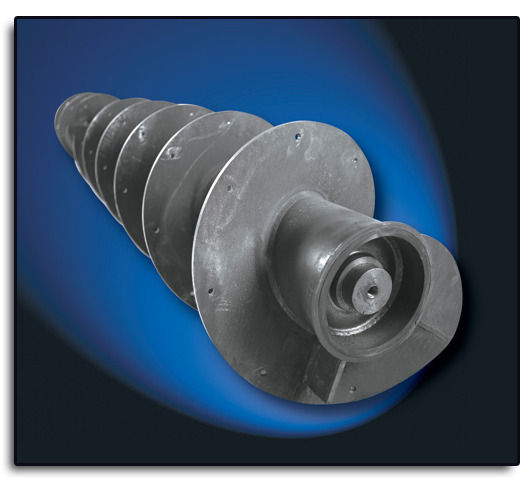 Bertuzzo Srl manufactures finished horizontal augers, such as continuous augers or segment-forged screws, both cylindrical and conical, and complete shafts.
Our augers are normally used:
in food industry, milling industry, chemical industry and animal feed industry.
for the processing of meat waste.
for earth handling machinery, drilling, transport of sand and similar materials, extruders, wine and oil field, agriculture, unified feeders for animal feeding.
wastewater treatment plants.
MATERIALS USED
FE360B(1.0037); FE510B(1.0045) for normal use.
AISI304(1.4301); AISI316(1.4404); AISI316T(1.4571); AISI3105(1.4845) for use in the food industry, corrosive ambients and high temperatures.
HB400(1.8715) and similar for use with materials particularly abrasive.
RE700(N/am2)(1.8974) high resistance.