Shaftless Screw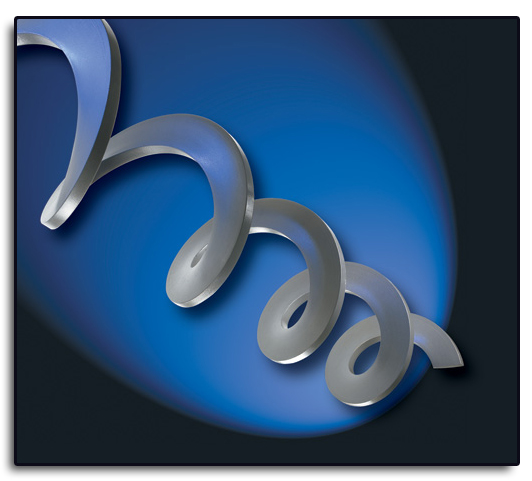 Costruzioni Meccaniche BERTUZZO S.r.l. is a specialized manufacturer of "High Thickness Shaftless Spirals"
obtained from a single  section of 140 × 30 mm maximum.
Normal steel S235JR e S355JR
Stainless steel (Aisi 304, Aisi 316 and all the series 300).
The "High Thickness Shaftless      Spirals" are mounted in conveyors without the need for central      supports and terminals thus increasing transport capacity and reducing blocking      resistance.
This system makes them ideal for: Thin and irregular products, sticky waste ranging in size, volume, or moisture and dry solids.
The " High      Thickness Shaftless Spirals" allow higher replenishment rates      and low rpm, resulting in less wear and less maintenance time.
The "High Thickness      Shaftless Spirals" are employed in various industries including: paper      mills, water treatment plants, incineration plants, waste disposal plants,      sawmills, sediment separators, wastewater treatment plants, slaughterhouse      waste, etc.
 Typical materials that      are handled are: solid fuels, pulper rejects, wood chips, sawdust,      pellets, sludge, waste, chemicals, plastic granules, dust, etc.
The " High Thickness Shaftless Spirals" are      manufactured upon specific request of the customer.
OUTER DIMENSIONS OF SPIRAL
| | |
| --- | --- |
| D | from 100 to 500 mm |
| S | from 12 to 30 mm |
D=outer diameter – S=thickness