Rotary rakes 11 braccia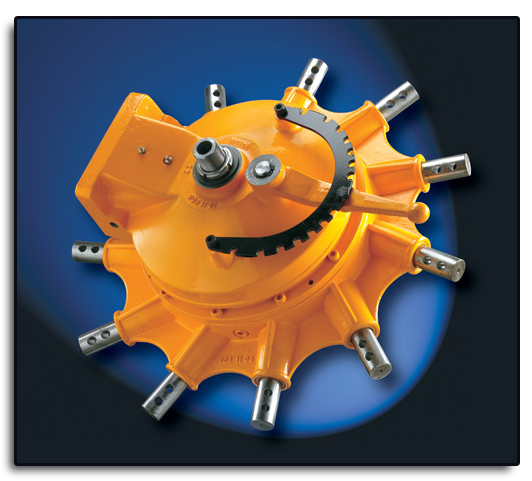 GEAR BOX FOR ROTARY RAKES – 11 ARMS SINGLE-ROTOR
Double-rotor version available.
With phase transformer.
TECHNICAL SPECIFICATIONS
Net weight without oil 126 Kg.
Maximum speed of drive rotation 540rpm.
Oscillating angle of the 11 arms 61°.
Working angle 144°.
Drive with spline shaft diam. 1″3/8.
Lubrication: extreme pressure oil (SAE 90 E.P.) with ISO220CST viscosity at 40°C.
Bevel gear pair: E.P. grease with consistency 2.
Clockwise rotation version.
Counter clockwise rotation version.